Interconnected

ArtCenter's Hill Side Campus only has one pair of sliding doors on campus. Using scanimation, Ivan was able to ambiguously display multiple frames in one plane, in this case all 14 weeks of the school's term. When the door slides open, the current week is displayed on the door.

Class
Mediatecture

Instructor
Oliver Hess

Role
Programming
Animation


Special Thanks
Oliver Hess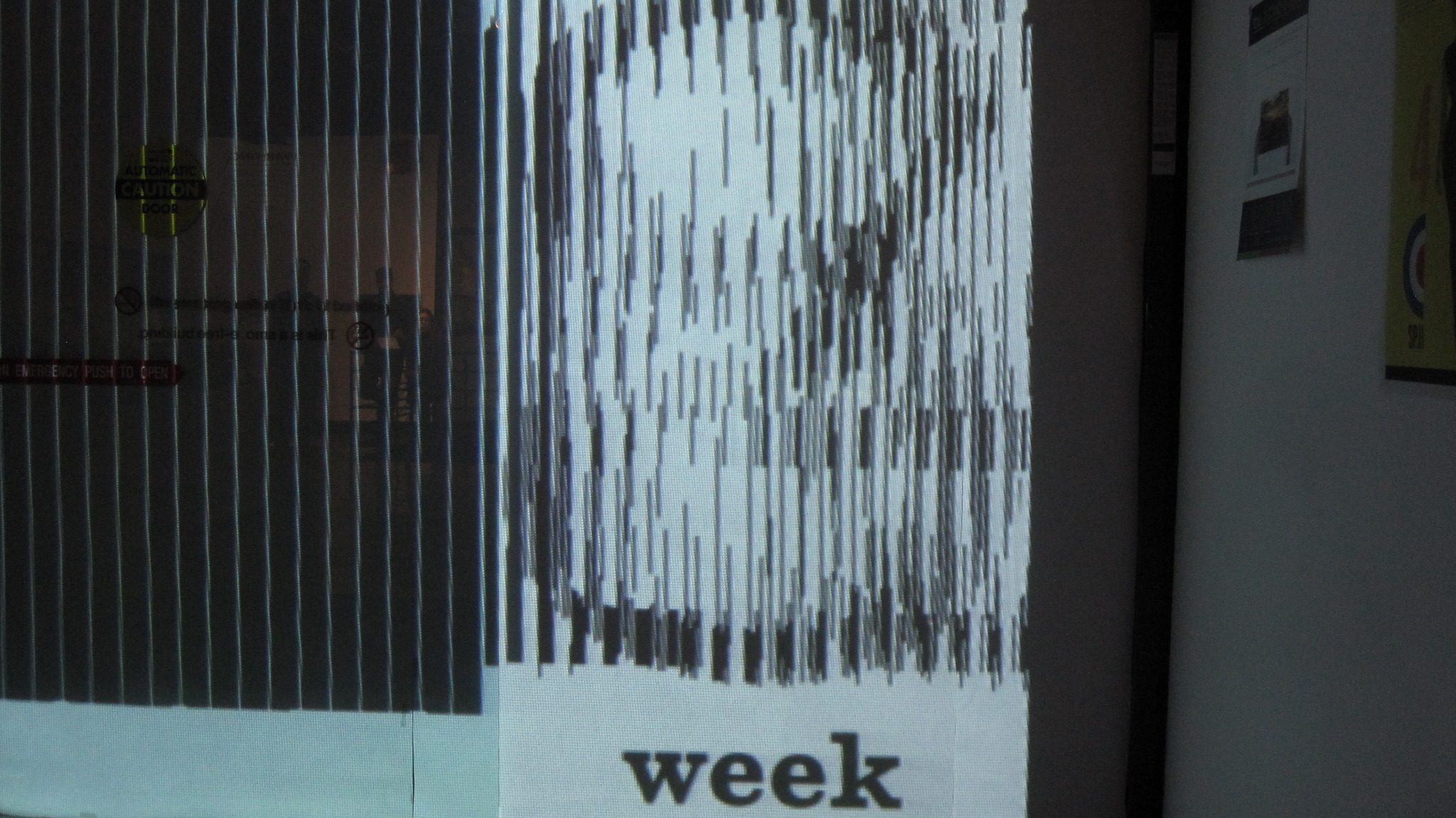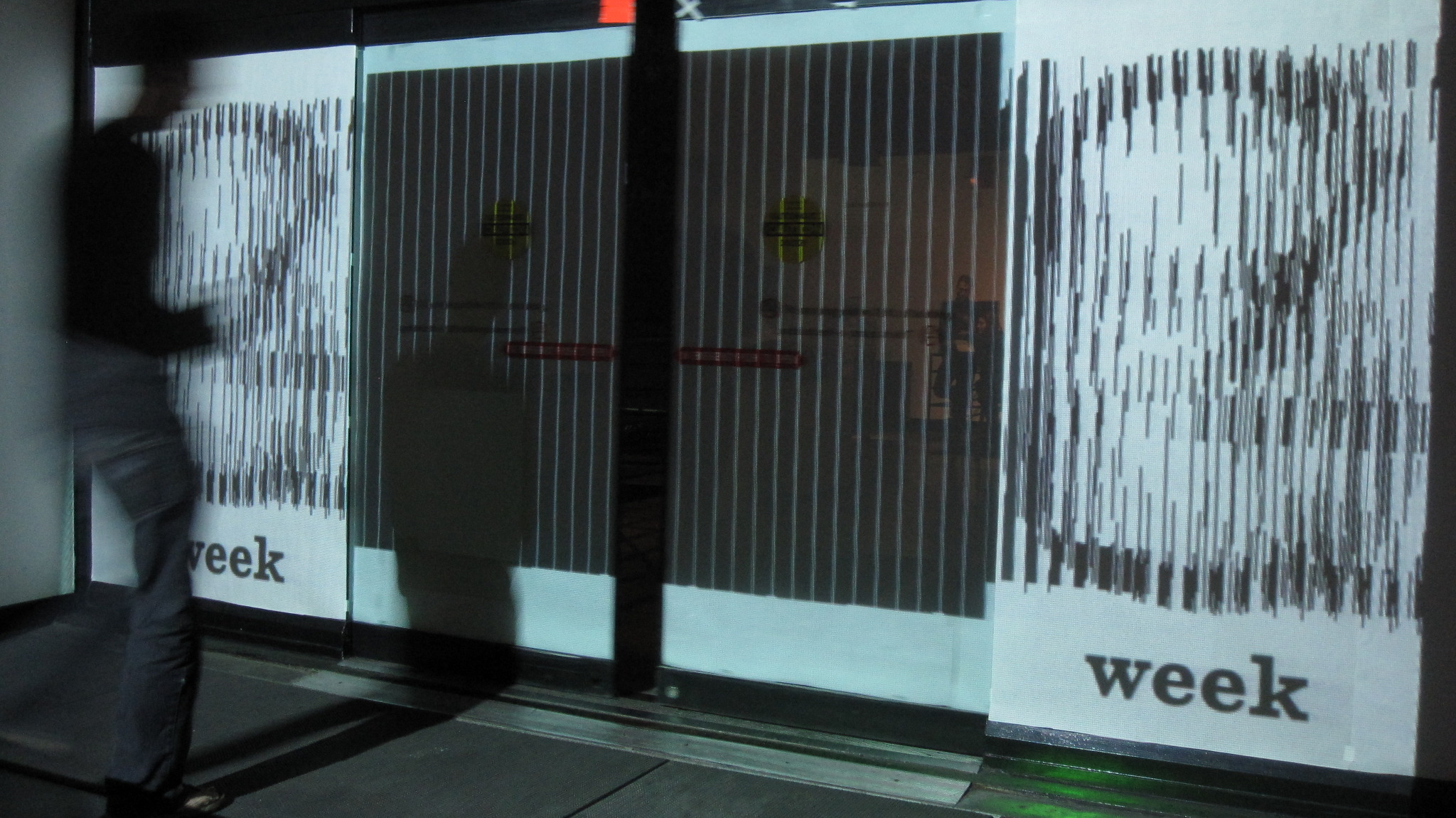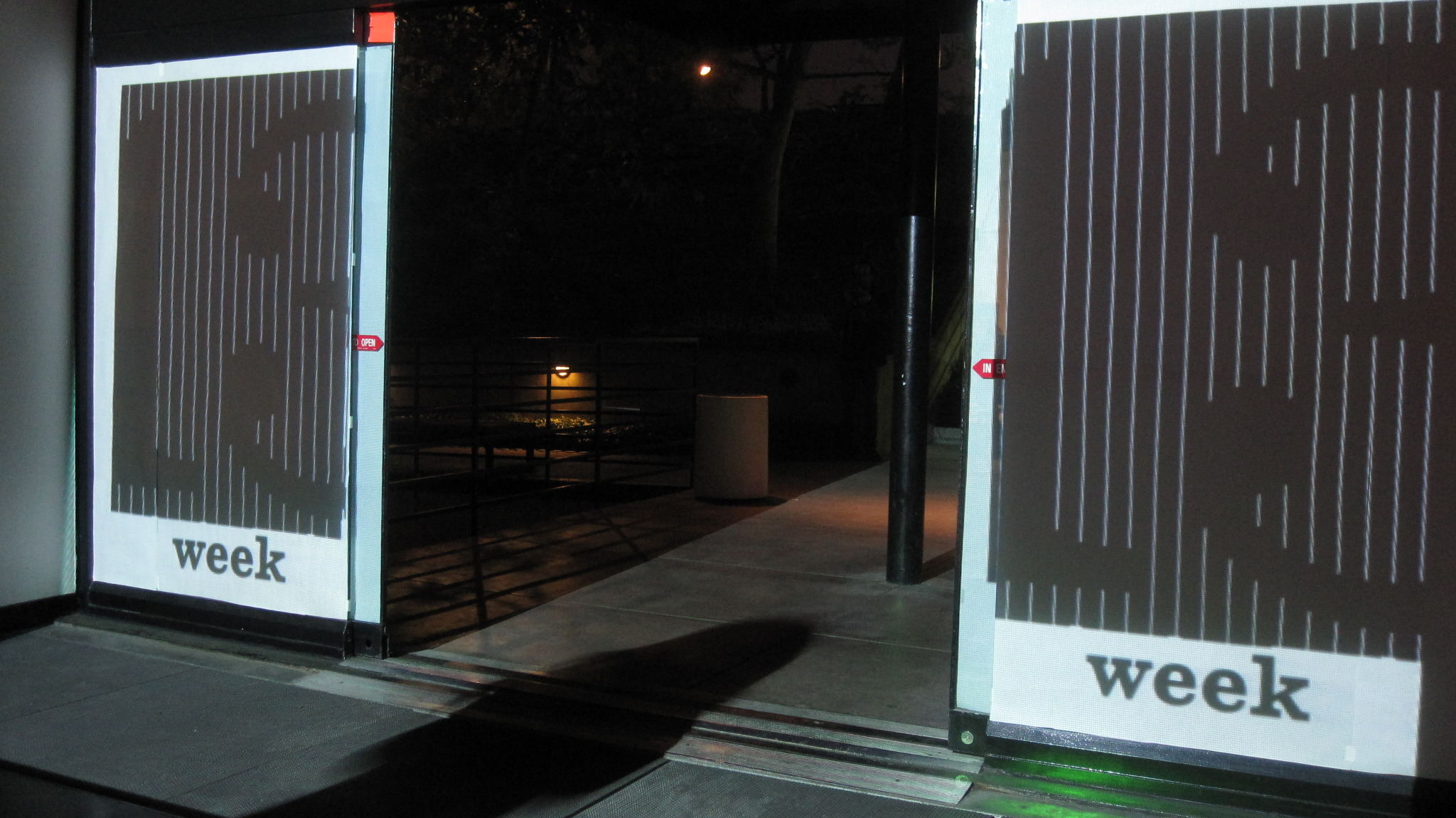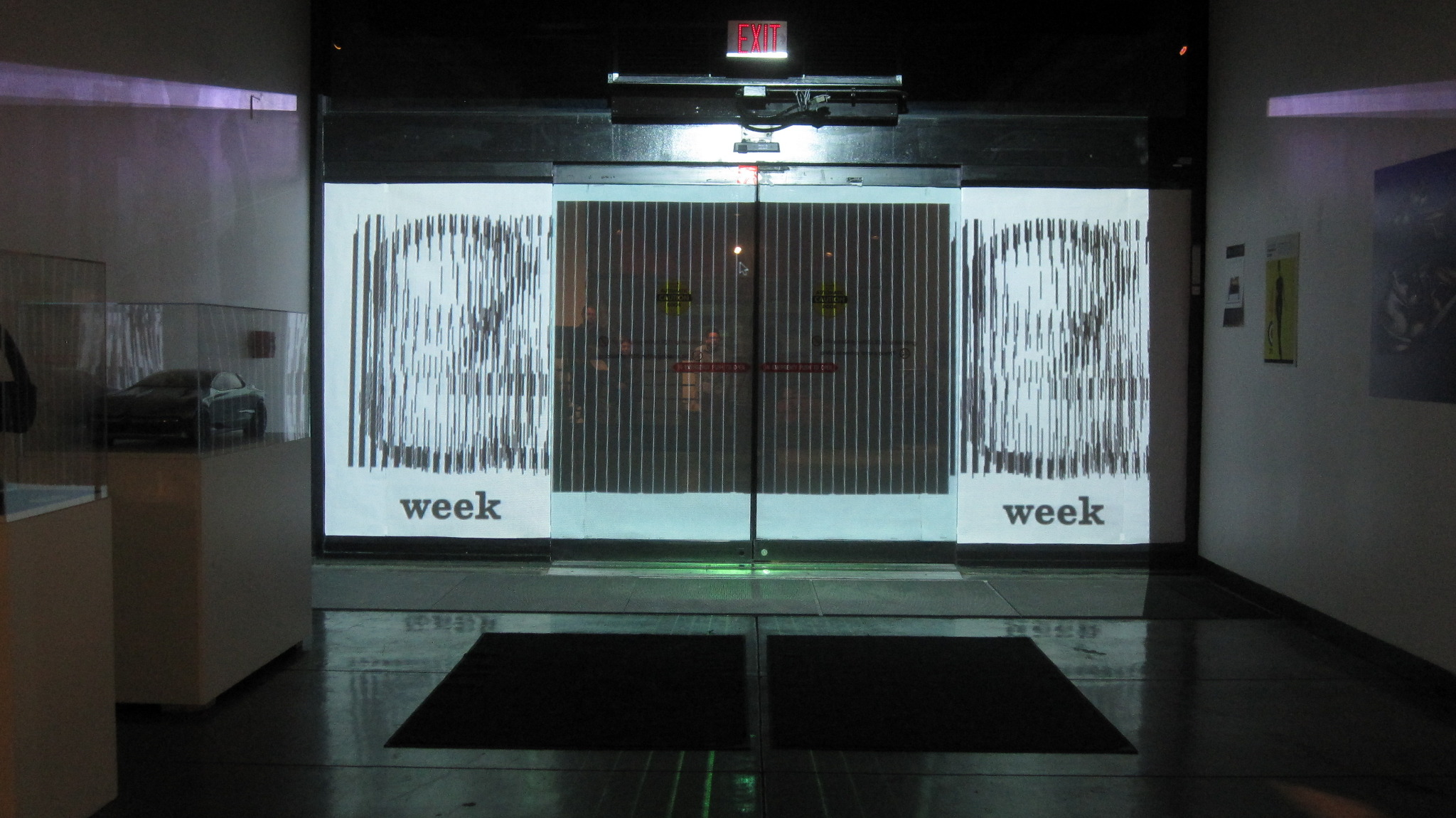 Installation
White sheets of paper were used to cover up the sliding doors, providing an excelent projection surface. The lights outside and the corresponding area were also shut off.


Programming
To figure out position of the doors, Orange tape was placed on one of the corners of the sliding doors. It was then color tracked in Processing. The sketch used the position of the color track to then animate the scanimation bars over to reveal the week.